Source for Business (SfB) had previously won a tender to provide water and wastewater retail services for a national hotel chain as a result of a competitive offering, via a suite of compelling money-saving tariffs.
Once the hotel group had been onboarded, SfB carried out a water-efficiency audit on a particular hotel within the portfolio, where the water usage was disproportionate to the number of bedrooms. The auditors got to work and meticulously checked each individual water-using process to produce an accurate water balance model. During this exercise, they discovered that one asset - a 14,000 litre cold water storage tank, located in the basement had a large crack in one of the bottom panels which had been leaking for some considerable time. This was evident from the extensive corrosion on the supporting beam of the tank. There was, however, no external evidence of pooling or any obvious signs you would normally see from a leak of this magnitude, as the water was simply pouring into a nearby drain unnoticed.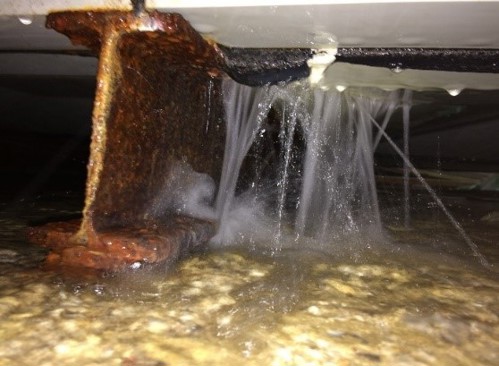 It transpired that the leak had been ongoing for 18 months without anyone's knowledge. The wasted water consumption was 16,400m3– enough to fill nearly seven Olympic sized swimming pools and cost the hotel £89,000. The old, single tank was replaced by two tanks working in tandem with the equivalent storage capacity so the hotel had a back-up tank in the event of an emergency and for cleaning and disinfection, so that the hotel could stay open and still operate.
Moving forward, the hotel will not only significantly reduce its water and wastewater bill, which will improve its bottom line, but will reduce their carbon footprint and contribute towards their sustainability targets.