The potable water provided by your wholesaler may not always meet your specific needs. If you are using water directly in your business processes, you might find the water is too hard. It might not be at sufficient pressure to reach the top floor of your building or to meet the demand of your production process.
Scroll down and browse through a range of services we offer under the ENHANCE heading of our our PURE services.
ENHANCE services include:
Enhancing what you have by installing water softeners or pumps can help your business adapt its water supply to better meet your needs.
If you suffer from hard water did you know you can install a water softener to your incoming main supply pipe? With a little bit of ongoing servicing, you can soften your water to a more suitable level to protect fixtures and fittings or to better suit your production process. Some equipment suffers from overly hard water, especially heating systems and whilst you can isolate and protect those, you can look to a softener for all of your sites.
Our teams can visit you to look at options available to you and can recommend solutions that best work for your business whether they be to your equipment or right across your site.
We engage in all aspects of drainage work. The focus is to try and cause the least disruption to our customers, and no-dig technology is at the forefront of the majority of solutions: Unblocking drains, CCTV surveys, patch repairs, excavations, lining, new network designs, septic tanks and waste treatment plant remedial work.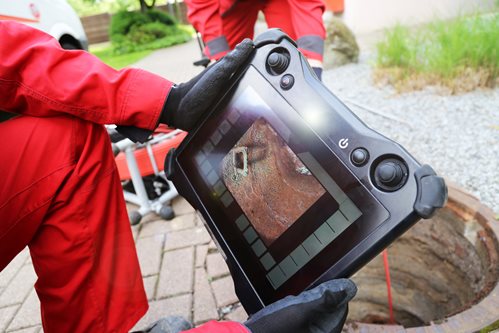 Trade effluent is any liquid waste (effluent) other than surface water and domestic wastewater which is discharged into a public sewer from business premises. These mainly comprise manufacturers, launderettes, car washes and food processing.
We have Trade effluent experts with decades of industry experience who can carry out a desk-top audit of your current bills and make recommendations to help you save money and time.
They assess your site to make sure you are discharging correctly, and that you are on the correct trade effluent wholesale tariffs. We saved one of our large brewery customers £80k p.a. on their trade effluent bill, by simply switching their wholesale tariffs.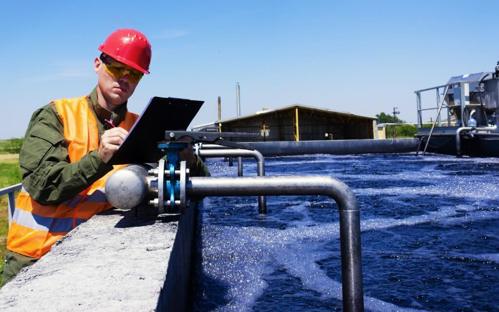 Plant rooms
We pride ourselves on the skilful refurbishment of large plant rooms – that is where our experience lies. We remove your old boiler and replace it with a more high performing, energy-efficient boiler which will reduce your heating bill and your carbon footprint. All work is guaranteed, and we offer a full after-care service.
However, we also offer boiler servicing and maintenance, open and unvented hot water systems, cold water storage tank replacement, pumps and controls and pipework installation and repair.
Case study - University of Bournemouth
"Two commercial heating engineers fitted a new heating cylinder. They did a good job and left everything clean and tidy. We would have no hesitation in recommending them for all commercial heating works." Facilities and Buildings Manager AECC University College, Bournemouth.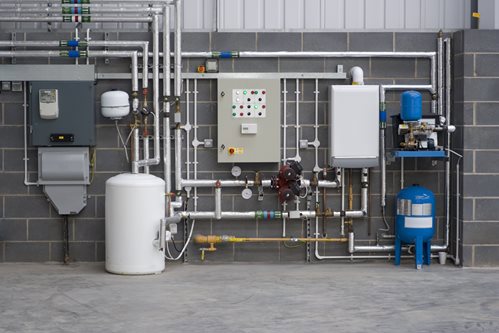 Protect your gas appliances
You need to keep all of your gas appliances serviced regularly by a Gas Safe engineer to ensure they are legal and safe for you and your customers to use. We service large gas boilers, fires and carry out landlord Gas Safety certificates.
Our other PURE services: Protect your customers and staff
When considering the water your business uses, the first step is to ensure it's safe Understand your consumption
Before any business can save water, it needs to understand how much it uses, when and for what purpose.
Reduce your water usage
Every litre of water that flows through your meter needs to be paid for. Reducing how much you use makes sense.